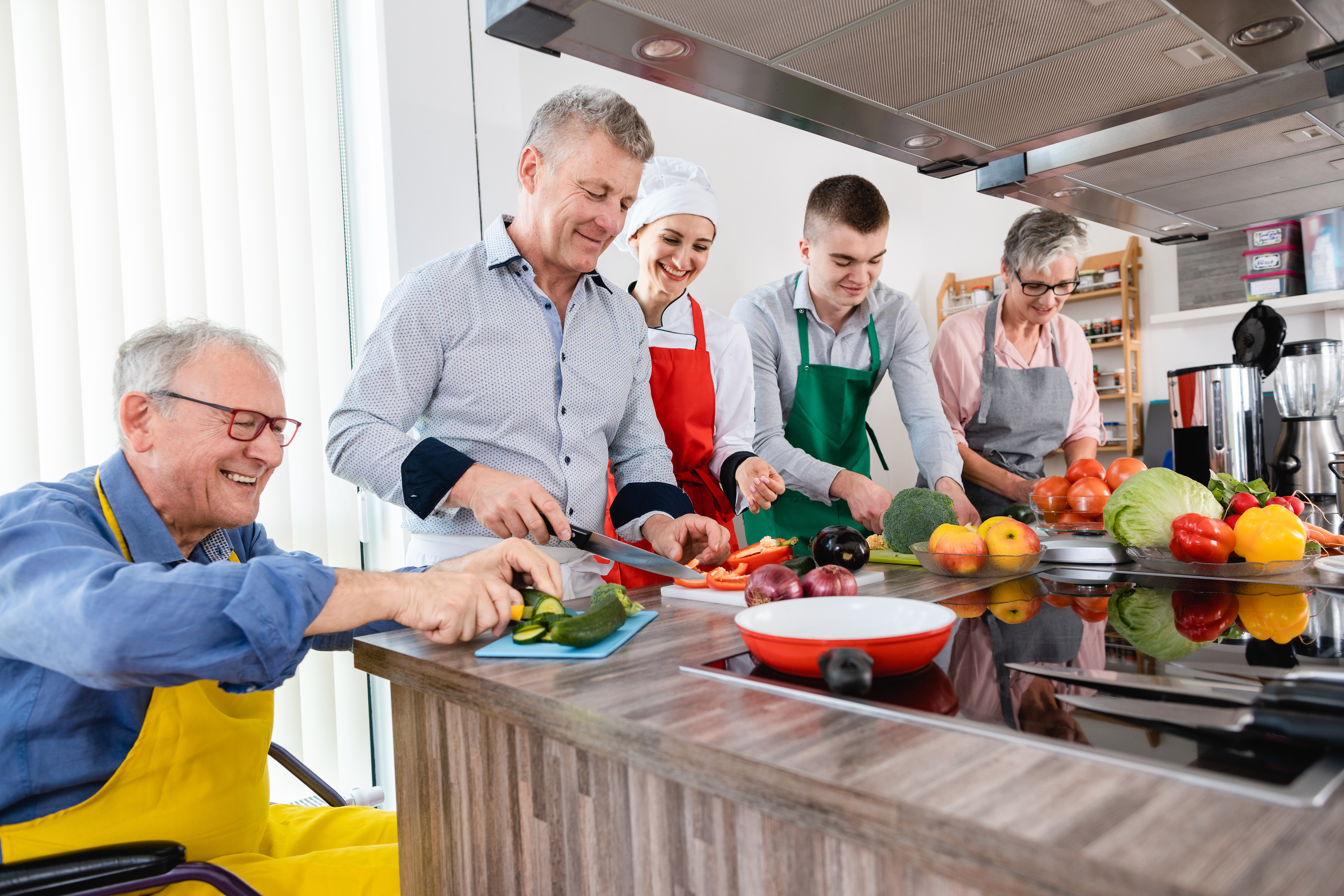 "I love the culture of grilling. It creates an atmosphere that is festive but casual." So says Bobby Flay, and the celebrity chef, restaurateur, and TV personality ought to know.
Now that summer is in full swing, dust off the old grill and take advantage of its magical powers to merge family, friends, and fun. On a restricted diet? Don't be shy about getting your grill on. No matter what is on your personal menu, the list of healthy grilling ideas is virtually endless.

Check out these healthy summer dinner ideas – and get ready to press send on that Evite.

Choose the Right Protein

When choosing the main course of your healthy BBQ, nutritionists recommend giving preference to:
If you opt for chicken or turkey, the breast should be skinned before cooking. If fish is your main event, it's best to wrap marinated fish in foil and grill until tender.

If red meat is your must-grill, opt for low-fat beef or pork loins. Shoot for 3–6-ounce portions. Supplement with plenty of veggies. Cook meat on medium to medium-high heat and flip frequently to prevent charring and burning. If your grill is topless, cover with foil to reduce drips and flare-ups.

Veggies are Vital

Healthy summer recipes include veggies galore. The good news is almost all your favorites are delicious grilling options. Chop your choices into large pieces, brush them with garlic, and fire away.

Great options include:
Asparagus
Bell pepper
Corn
Zucchini
Onion
Potatoes
Mushrooms
Broccoli
Cauliflower
Cucumber
The Marinade Makes the Meal

When your guests rave about your delicious, healthy BBQ repast, you can tell them it's all about the secret sauce. Marinade and select spices can be your meal's piece de resistance. The real secret of the secret sauce is to be judicious. A half cup of marinade or one tablespoon of seasoning for every pound of meat will do the trick.

If you prefer, create your own dry marinade by mixing these spices:
Allspice

Chili powder

Cinnamon

Caraway

Garlic Powder

Pepper

Rosemary
Don't' Forget Dessert

For that little taste of something sweet to cap off the meal, don't head to the bakery. Instead, take advantage of Mother Nature's natural sugariness and throw some fruit on the grill. The natural sugar will caramelize and create a dessert that smells and tastes amazing.
Add any one of these fruits to your healthy summer dinner ideas:
Apples

Bananas

Pineapples

Pears

Nectarine

Fig
Safety First

As you mull over your BBQ guest list, remember you are literally playing with fire. Make sure to clean the surface of the grill before cooking. If you are using a wire brush, be especially vigilant about cleaning stray bristles that can dislodge and find their way into food. Avoid cross-contamination of utensils and consider using a meat thermometer.

It's a Party

If you are lucky enough to live at one
of Overture's premium active adult communities
, your friends - and neighbors waiting to become friends - are always on hand to get the grilling party started. Book a tour today and get ready to turn up the heat with healthy summer recipes – and plenty of great company with whom to enjoy them.
Bon Appetit!